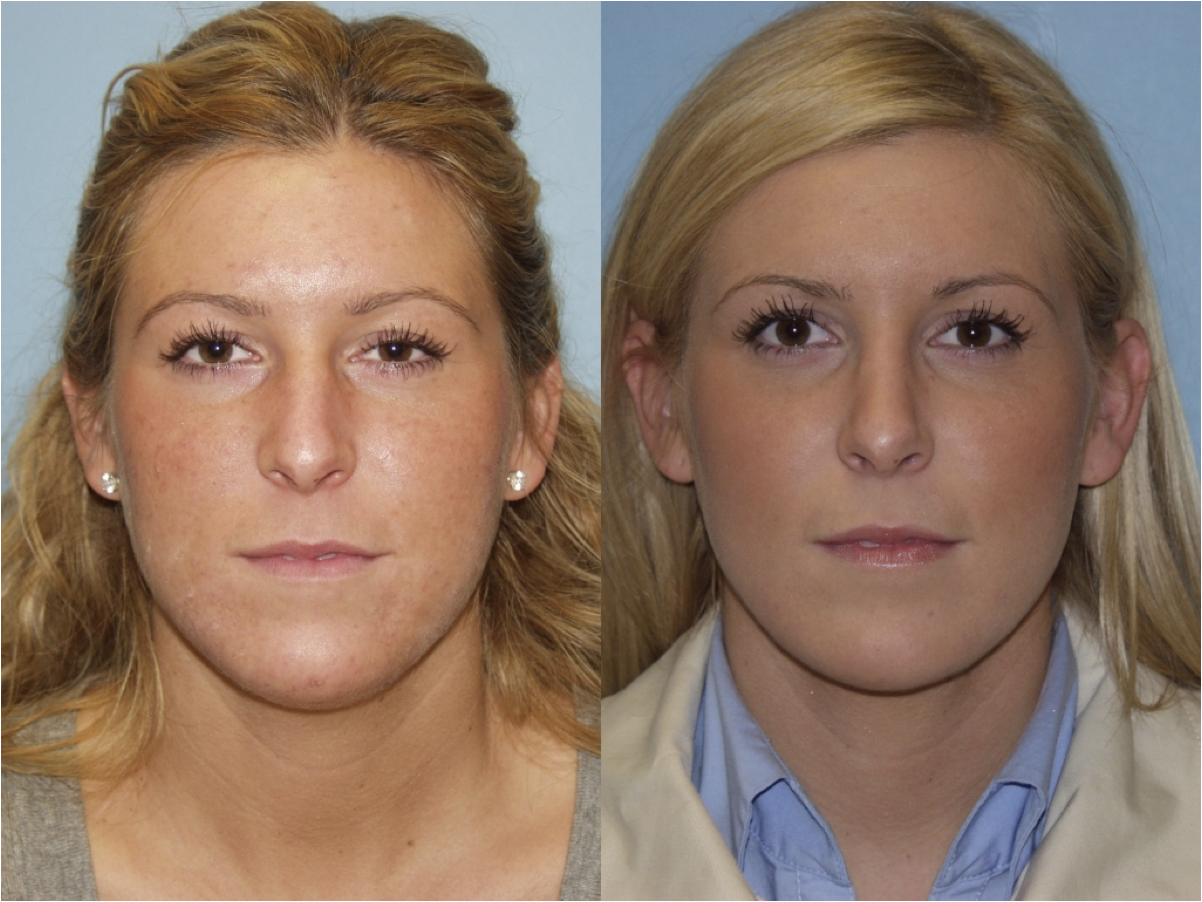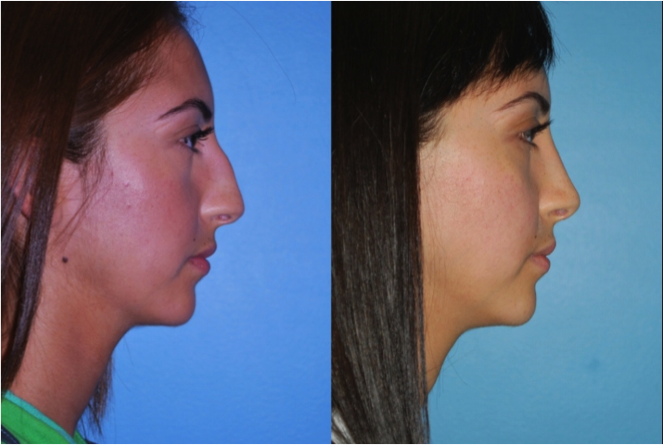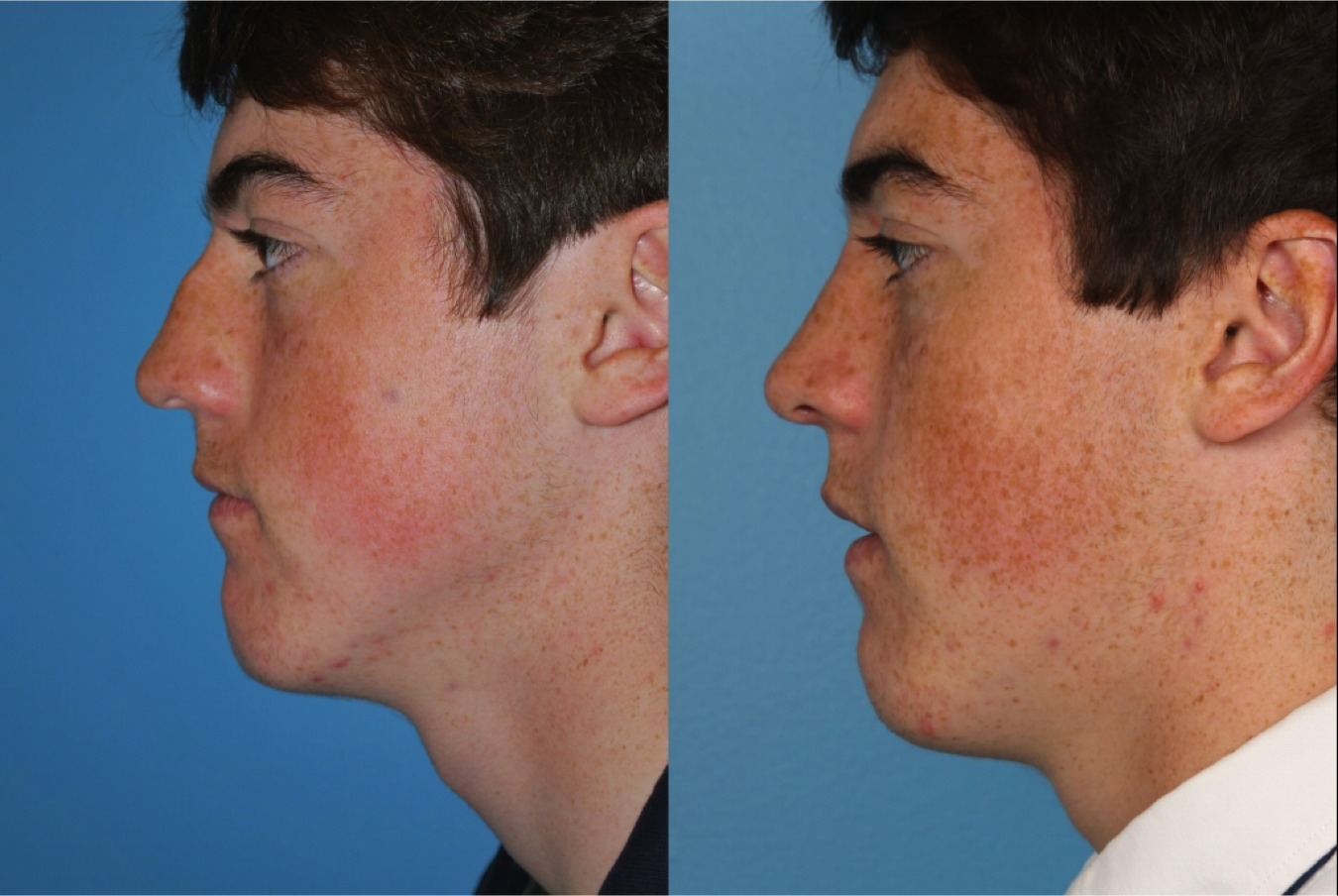 Rhinoplasty Surgeon in Oak Park, IL
Northwestern Facial Plastic Surgery, a division of Northwestern Memorial Hospital is fortunate to have as their director, Dr. Douglas M. Sidle, as one of the few doctors at Northwestern Memorial Hospital dedicated exclusively to facial aesthetics. Dr. Sidle, a rhinoplasty expert in minimally invasive procedures, holds dual board-certification from the American Board of Facial Plastic and Reconstructive Surgery and from the American Board of Otolaryngology-Head and Neck Surgery. Rhinoplasty, also known as a "nose job," can revitalize and improve the aesthetic appearance of your nose while relieving symptoms of nasal obstruction at the same time. Dr. Sidle consults with his patients about their individual needs and concerns during their first visit.
Many Oak Park residents recognize the fact that Dr. Sidle is the best choice for their surgery because of his background and experience and advanced techniques in rhinoplasty. As an expert in minimally invasive procedures, he is a favorite of Oak Park patients. His practice of educating, supporting and counseling his patients from the initial consultation through to the discharge, is another reason why he is the surgeon of choice. Dr. Sidle is on hand to help his patients through their surgical procedures so that they will be assured of reaching their desired goals.
About Oak Park, Illinois
Oak Park, Illinois is located in Cook County. Its population is about 54,000 and it is the State's twenty-fifth largest municipality. With so many tourists coming into the community to view the many Frank Lloyd Wright structures throughout the village, Oak Park is a popular destination in the Chicago area. Oak Park is the home of the largest collection of Wright-designed residential properties in the world. The Village's Arts District has recently experienced a revival with many boutique galleries, shops, and restaurants providing unique shopping and nightlife.
Oak Park residents see us as the place to go to receive the finest rhinoplasty. They know that we offer the best facility at Northwestern Facial Plastic Surgery under the direction of Dr. Douglas M. Sidle for advanced techniques in rhinoplasty to improve the appearance of their nose and relieve symptoms of nasal obstruction. Complex nasal reconstruction, facial rejuvenation, as well as reconstruction of congenital and traumatic facial deformities, are among the procedures he commonly performs. Dr. Sidle's humanistic approach, coupled with his excellent background and technical skill in facial plastic surgery, provides a sense of security and reassurance to his Oak Park patients.
Best Nose Job Surgeon in Oak Park, IL
Further, Dr. Sidle is actively involved in teaching facial plastic and reconstructive surgery in the Otolaryngology residency program and medical school at Northwestern University. His past academic activities have resulted in articles and chapters in the medical literature as well as participation in FDA drug studies. Dr. Sidle also regularly lectures at both the local and national level. If it's required or elective rhinoplasty surgery, Dr. Sidle is the man for the job.
Dr. Sidle's surgical procedure can improve your features and correct less than an attractive nose. It can also help restore your nose to its full usefulness, as well as restoring its appearance. Based upon his significant skills, together with his knowledge and experience as a specialist, his undertakings in rhinoplasty are minimally invasive procedures that can revitalize your appearance with reduced recovery time. Dr. Sidle has the kind of extensive surgical experience in primary and revision rhinoplasty for the improvement of both your appearance and breathing. As a dual board-certified, fellowship-trained Chicago plastic surgeon specializing in cosmetic and reconstructive surgery of the face, head and neck at Northwestern Memorial Hospital, his philosophy regarding both cosmetic and reconstructive procedures is to strive for enhancements that are both natural and harmonious with each patient's individual features and to avoid an artificial and unnatural appearance. If you would like to learn more about our program and Dr. Sidle, don't hesitate to contact us for an appointment.
Oak Park Rhinoplasty | Oak Park Nose Job Surgeon | Oak Park Nose Job Surgeries